Fashion Week lands in Milan from February 22 until February 28. If you're planning to visit for this leg of the annual event you have two airports to choose from.
Milan Malpensa and Milan Linate are both operated by SEA Prime and operate 24/7. FBO services at both airports are provided by Argos VIP Private Handling and Sky Services.
SEA Prime which, with the Milano Prime brand, is a leading business aviation airport manager in Italy and Europe, recorded over 27,000 business aviation movements at Linate and Malpensa in 2021, with peaks of over 160 daily movements during the fashion and design events in Milano.
SEA Prime's business and general aviation terminal, Milano Prime is located in Milano Malpensa airport between Terminal 1 and Terminal 2, and the 24/7 terminal covers a surface of 1,400m² and features a 50,000m² apron in addition to a 5,000m² hangar.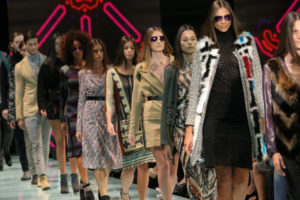 The terminal has five lounges that are equipped with a full range of services allowing all passengers of Milano Prime to use the conference centers, limousine service and concierge.
Milan Malpensa is 51 miles from Milan and Milan Linate is just 10 miles away.
Here, Business Airport International talks to Chiara Dorigotti, CEO of SEA Prime, to find out what to expect if you are planning to fly to Milan Fashion Week.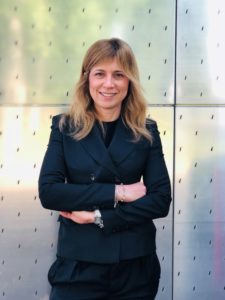 Q: Can you please explain the logistics of planning for an event like Milan Fashion Week?
Milan Fashion Week runs from February 22 to 28. With 169 events and 67 live fashion shows, it is expected to attract a significant number of European and overseas visitors arriving at Milano Prime by business jets.
As we are used to such traffic peaks, we are confident that our airports will be able to manage traffic. Parking of aircraft can be challenging, given the significant number of existing and incoming customers at Milano Prime, hence why we are encouraging our customers and operators to request parking in advance, as well as using one of our hangars at Milano Prime at Linate and Malpensa.
Q: How long did the planning take? Has Covid-19 impacted the planning?
We hold weekly operating meetings to ensure safe and seamless operations by verifying that we have enough our own staff and the ground handlers' staff to cover the expected weekly traffic 24/7, always complying with the Covid-19 regulations and protocols, which have become business as usual for us.
Q: How much are you expecting the traffic to your FBO to increase?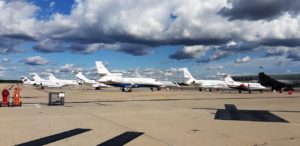 During last fashion and design weeks, which took place last September, we managed approximately 800 movements at Milano Prime – almost doubling the weekly average – with peaks of 160 daily movements and over 80 aircraft on our apron. We are expecting similar numbers for the February events. The number of passengers will follow the traffic increase.
Q: What advice and guidance would you give to people planning to fly Milan for Fashion Week?
We would recommend planning the trip in advance, informing Milano Prime apron coordinator and concierge of everything they need, and – above all – to enjoy the shows!