Words by Aaron Karp
Runway incursions have long been one of the stickiest aviation safety issues, occurring in high numbers annually even as mitigation measures and strategies have been implemented at airports across the world. Most incursions are relatively minor, with no real chance of a collision, though these types of incursions can serve as learning tools to prevent more serious incidents. But the stakes are high.
The worst and most deadly aviation accident in Italy's history took place at Milan's Linate Airport in 2001, when a Scandinavian Airlines System (SAS) McDonnell Douglas MD-87 collided with a Cessna Citation CJ2, killing all 110 passengers and crew on the SAS aircraft and the four people aboard the business jet. The Cessna jet's pilots mistakenly crossed onto the runway on which the MD-87 was taking off. Fortunately, an incursion leading to a fatality is rare. According to ICAO, there were no accidents globally caused by incursions in 2021.
Incursions in the USA
There are no detailed statistics available for total incursions worldwide. But the FAA keeps extensive data of incursions in the USA. In 2021, there were 1,469 runway incursions at US airports. Only 14% of the incursions occurred at the 28 largest US airports, while 86% happened at smaller airports. Most of the incursions were minor, but 15 of 2021's incursions were categorized by the FAA as "high risk," 12 of which happened at airports outside of the USA's 28 largest airports. About two thirds of incursions were the result of pilot deviations. And 81% of incursions involved general aviation (GA) aircraft.
During October to December 2021 there were 398 incursions at US airports according to FAA, which was up from 318 for the same three months in 2020. The increase is likely partly attributable to more traffic in late 2021 versus 2020 because of the Covid-19 pandemic. FAA says incursions have been trending downwards for the last four years.
Reasons for runway incursions

Most runway incursions are caused by pilot error, but air traffic controllers, poor aircraft signage or lighting and airport ground vehicles can also play a role. Some 75% of incursions are attributed to mistakes made by GA pilots, according to FAA.
"Sometimes when you're on the ground, you can get a little complacent," outgoing FAA Administrator Steve Dickson said last year during a virtual town hall on GA runway safety.
Pilots sometimes focus too much on take-offs and landings and "can lose focus on all the other critical activities" on runways and taxiways, Dickson said, adding: "We can't let our guard down even if the airplane isn't airborne. On-ground operations are still part of the flight."
Runway incursions can be reduced via four main mitigation strategies, according to aviation safety experts: Pilot training / planning, airport ground vehicle operator training, thorough investigations of all incursions to determine causes, and the development of technology.
"Pilot confusion is a big cause of runway incursions," says John Helleberg, the group leader for the human-centered flight deck research and engineering team at Virginia-based non-profit research agency MITRE, which runs the FAA's Center for Advanced Aviation System Development.
"Especially for GA pilots, it comes down to paper charts and signs out the window," he adds, noting there is a real need for widely accessible technology that can give pilots better situational awareness on airport surfaces.
"One of the best methods for pilots and airfield drivers to avoid a runway incursion is planning," the FAA says. "Just as pilots use preflight briefings to formulate their route of flight, airfield drivers prepare by developing a detailed map to navigate an airport's surface.
"Additionally, pilots and airfield drivers must eliminate distractions in the cockpit or vehicle and stay focused on air traffic instructions. They must remember to give complete and accurate read-backs of controllers' instructions. If a pilot or driver is unsure, they should stop and ask for clarification rather than continue taxiing based on an assumption."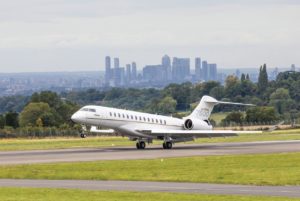 Dickson says pilots need to listen carefully to instructions from controllers and double check if they are unsure. "A clearance to taxi to a runway is not a clearance to the runway," he says. "Runway safety extends to taxiways."
He urges pilots to follow the "detailed taxi route" given by ATC and not to become "preoccupied with
heads-down tasks" while navigating taxiways and runways. "Verify with the tower before you cross a runway hold-short line," Dickson adds. "If you have any doubt, ask the tower. The GA sector has a big role to play in preventing incursions."
Regular safety meetings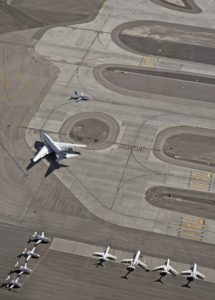 Ben Spiers, the head of safety and compliance at London Biggin Hill Airport, says it is "critical for an airport to have a runway safety team" that holds regular meetings in which airport officials can listen to the concerns of pilots and go over lessons learned. Biggin Hill had just two incursions, both minor, during 2021.
Biggin Hill's runway safety team includes officials from airport management such as Spiers and the airport's head of operations. Also attending the monthly runway safety meetings are pilots, the airport's fire service, the airport's fueling department and other airport users.
Business airports face issues that are more problematic for runway safety than the challenges at major airports.
Spiers notes that GA pilots are often flying into airports with which they lack familiarity. "A business aircraft pilot may fly into Biggin Hill once every six to twelve months," Spiers says. "That's much less than a commercial pilot who flies into Heathrow on a regular basis. It's all down to a pilot's familiarity with the aerodrome he is flying into."
The FAA points out that "many general aviation airports have a significant student-training element," adding: "As a result, the percentage of runway incursions at those airports tends to be higher than airports without student training."
Another factor, Spiers points out, is that many business airports lack a revenue stream that is as a large as that of many major airports. Smaller airports cannot count on income from concessions and parking to pay for the latest runway incursion mitigation tools, though this is not an issue at Biggin Hill.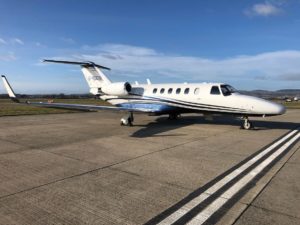 How can pilots become more familiar with airports? MITRE is working on a technology solution that its executives think could give pilots a great deal more situational awareness.

Steven Estes is an engineer on MITRE's Human-Centered Flight Deck Research and Engineering team. Estes believes that solutions such as runway status lights, now installed at the USA's 20 largest airports, as well as pilot training have gone about as far as they can in preventing runway incursions.
"You are never going to train a pilot to not ever lose situational awareness," he says. "Technology solutions are probably all that is left to get rid of the rest of the incursions."
MITRE is developing what it describes as an accessible, relatively low-cost solution that would give pilots a digital representation via satellite of where they are on the airport's surface in comparison to other aircraft and vehicles. This technology can be incorporated into electronic flight bags or on any tablet device, according to Helleberg.
"A pilot can connect to essentially a digital co-pilot – this runs on a tablet – through his headset," Helleberg explains.
"The system would trigger an alert if the pilot deviates from the taxi route, leading the pilot to contact ATC to get a revised clearance," Helleberg says. "If the pilot pulls up to the wrong hold line, another alert can fire.
"This is work we started in 2018. The best situation would be for the tablet device to receive taxi-path instructions directly from controllers rather than the pilot as a middleman."
An early version of the technology is beginning to be made available to pilots. The Houston-based aviation software company ForeFlight is incorporating it into its electronic flight bags, and there is a prototype now being developed for air traffic controllers.
"The benefit of a tablet-based system is that 80% of pilots are already using a tablet," Estes says. "The
tablet can go anywhere the pilot goes. This is putting low-cost technology into the hands of pilots flying into smaller airports."
Helleberg adds, "Our goal is to overcome the hurdles for developing technology. Anyone using a commercial electronic flight bags product will be able to use this technology."
In October 2021, the FAA started deploying a technology tool called Surface Aviation Risk Identification and Assessment (ARIA), which "uses an algorithm that provides data based on a risk factor" at a given airport.
ARIA will allow the FAA to identify incursion "hot spots" more effectively and efficiently at airports.
Knowledge of hot spots gives pilots a heads-up regarding operations on airfields that have danger zones and provides airports with information needed to make changes to eliminate problem areas on runways and taxiways. The UK CAA also identifies hot spots at UK airports and guides management on measures that can fix the issue.
Another key to mitigating incursions is conducting an investigation of even minor incidents, Spiers says.
"You have to understand why it took place and the mitigation measures that can be implemented to lower the risk of it happening again," Spiers explains. "Send an investigator to the site of the incursion. Review ATC tapes. Discuss it with anyone who might have been involved."
Also, he adds, safety needs be placed above all other considerations. At Biggin Hill, for example, only one aircraft is allowed on a taxiway at time.
"This restricts the flow rates into and out of the airport, but safety is our first priority," he adds.