The European Union's Ground Handling Directive 96/97 covers the provision of eleven categories of service at airports that have more than 50,000 movements a year. This includes services such as onwards transport, baggage handling, refueling, catering and cleaning.
The directive was created 24 years ago with the intention of liberalizing the ground handling services market in Europe. According the European Business Aviation Association (EBAA) the size of the liberalized market for ground handling services in Europe has increased from around 7% to 45% during that time.
However, the business and general aviation sector is calling for amendments to the original Directive 96/97 for operational reasons and to achieve further market liberalization. Most believe that increased liberalization of ground handling services in Europe would boost jobs, investment and enhance competition.
Competition conundrum
Europe's member state countries are free to interpret and implement Directives issued by the European Commission (EC) in whichever way they see fit. One of the strongest criticisms of the Ground Handling Directive 96/97 is that it is not uniformly applied across the EU. Riga International Airport provides a case to illustrate what can happen when liberalization is not pursued sufficiently in the ground handling market. There are two licenses for ground handling services at Riga. One is for the airport, the second was opened up for tender.
Aija Veisa is director of FBO Riga, which opened at Riga International Airport in 2015. Speaking at the EBAA's Air Ops conference in Brussels earlier this year she said, "We were formally refused from the competition and are now forced to buy services from one of the two ground handlers. "We have to train the ground handling staff to handle the business jets and they use a towing tractor that belongs to us. But we have to stand around and wait for them to move an aircraft 30m into a hangar.
"We have our own terminal, heated hangar and parking spaces that are not connected to the infrastructure of the main airport. But it's not easy to enable a high level of service when you are dependent on just two handlers."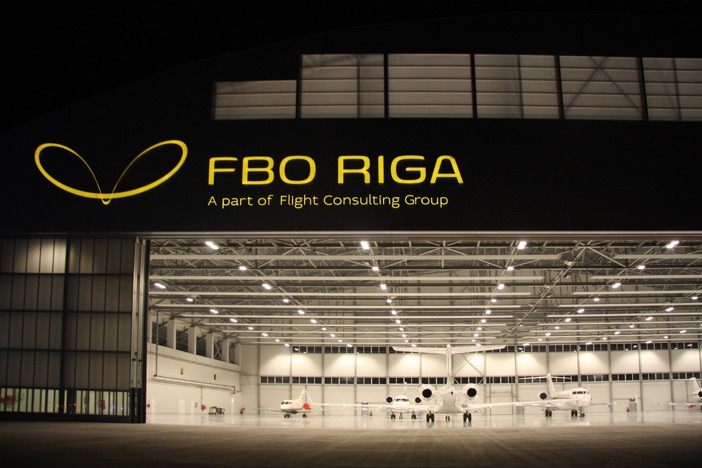 Juergen Wiese, director of aviation for BMW and former chairman of the EBAA said that the application of the Directive is not standardized across member states.
"At Munich we have five handling agents for business aviation. But at Riga you cannot even have one because of the way the directive has been implemented.
"We have to prioritize safety when revising the Directive, but the Commission should also ensure that it has a standardized implementation throughout member countries."
Andreas Becker, founder and CEO of the German Aviation Service agrees. He says, "The main problem with the Directive is that it has been designed for commercial airlines. It was not designed to regulate anything regarding business aircraft. We work at 10 different airports and we see different applications of the Directive.
"At some we have total freedom to carry out all the services we want to and at some we are limited to essential services like passenger transport. We see that the airports that have their own interests involved restrict us more.
"The Directive should also regulate access to airport infrastructure. At some privatized German airports we have run into problems where there is not a fair distribution of facilities that we need access to deliver our services."
Gradual change
The calls for changes to the Ground Handling Directive are not new. In 2011 there was an attempt to make amendments, but the revision was abandoned because there was a lack of agreement on the changes from within the aviation industry.
Pekka Hietanen is policy officer in the director general for mobility and transport at the EC. He says that the EU's Directorate-General started looking again at revising Directive 96/97 in September 2019. "The Directive has worked pretty well, but there are problems with how some member states are applying it," he says.
"Member states can limit it to two providers and there is nothing the EC can do at the moment. We're currently evaluating a proposal for changes. An impact assessment on policy options takes about a year and a half."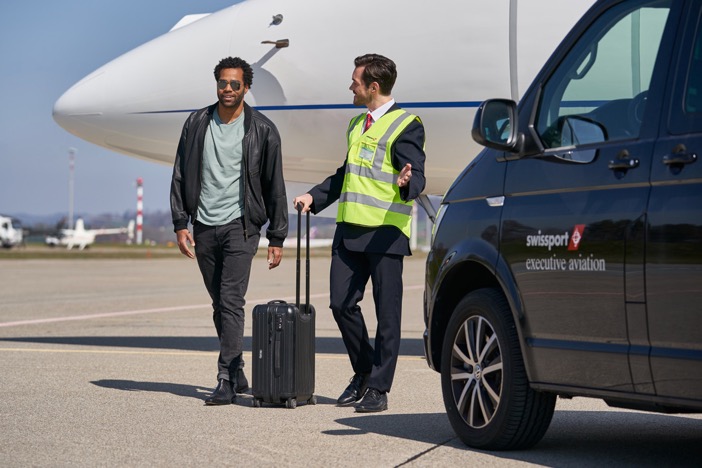 A public consultation about the Ground Handling Directive has recently been conducted and  the EC intends to publish an evaluation document in Jan 2021. From there the work starts to revise the Directive.
"I can't promise a new Directive. All I can say is the EC has already had to withdraw one proposal and I know it doesn't want to do it again," says Hietanen.
Specialization
According to Terry Yeomans, programme director at IS-BAH, regulators often conflate ground handling for business aviation with ground handling for airlines. But business aviation involves more complex operations, with multiple types of aircraft. Yeomans says, "In the past, the worst scenario when planning a flight was that you would be handled by an airline handling company. You knew it was going to be a problem. I want my aircraft to be looked after by a company that specializes in that aircraft."
Yeomans believes changes to the Directive should aim to prevent large organizations from dominating the market, with new licenses that apply to anyone who provides services airside. "One size will not fit all," he says.
"But we also need to push with the commission that we have to go to the smaller airfields. If you go to those and find you are restricted because of regulation, that seems counter-productive. If we can't get access to safe ground handling services in those second-tier airports, local economies and businesses will suffer.
Veisa agrees that safety is paramount in ground handling operations. She says, "There has to be more oversight of the safety of flight handling. When we are training the staff of two handlers, we notice positions change a lot. We have to train them all year round. And we don't know the quality of services we can supply to our customers.
"Guaranteeing safety is very hard. If we could change the directive it would solve this."
Safety changes
The European Aviation Safety Agency (EASA) has taken on the management of safety standards in ground handling in Europe. The EASA Basic Regulation (EU) 2018/1139 was amended in 2018 to cover several new areas, including ground handling. This has extended the Agency's mandate to regulate ground operations and has triggered a series of rule-making activities to develop a set of regulations for ground handling operations. EASA's new regulations will not apply to airports that handle less than 10,000 passengers a year. The Agency is devising the rules over the coming months and plans to publish a draft set by October this year. This will be followed by a consultation workshop in November. The result of the consultation will be published by the end of 2021.
Adina Szőnyi, regulations assistant of air operations, EASA says, "Instead of having lots of different types of safety regulation there will be only a single piece of regulation. The benefits include that training requirements can be standardized. Self-handling aircraft operators will be able to integrate ground handling into their management system."
The European business aviation sector has reacted broadly positively to EASA's involvement in ground handling. However, industry standards for safety in handling service already exist in the shape of IS-BAH (International Standard for Business Aviation Handling). Marc Pieters, director of quality, EHS (environment health and safety) and aviation security in Europe for Jet Aviation says that competent authorities have already inspected Jet Aviation's safety management systems, which are done to IS-BAH standards and were impressed. Pieters says, "From an operations point of view, we already have standards and we expect that these will be recognized by EASA. We already work to IS-BAH industry standards and these should already meet the EASA standards."
Szőnyi says, "We are committed to analyzing and promoting the use of existing industry standards. We don't want to duplicate what already exists and change what already works well. The intention is to add to them or enable the use of the standards that already exist in the industry.
Multiple locations
A major question that EASA's Basic Regulation is yet to resolve exists around business aviation companies which have multiple locations. The concern is that GHSPs (ground handling service partners) may have to declare their capability to discharge their tasks and submit a declaration to the aviation authority of each different country in which they operate. The administration of this will be onerous.
A proposed solution is for GHSPs to submit only in the country which hosts their principal place of business. Szőnyi says, "We will try to create a system where the submittal goes as smoothly as possible. That there is a single repository of declaration, where it is submitted once and then it is distributed to all member states. But the declarations for different aerodromes may be different.
"Another possibility is for EASA to take over responsibility of being the competent authority if there is more than one member state involved. But the member states have to agree that EASA becomes the competent authority."
ICAO regulations
While EASA's regulations cover Europe, there has been work on developing standards for ground handling at an international level by the International Civil Aviation Organization. ICAO Document 10121 was released at the end of November 2019. It lists industry standards that are currently applicable as guidance for states, including IS-BAH for business aviation.
Terry Yeomans, IS-BAH program director, has been involved in the development of standards at ICAO and sits on the panel of experts consulting with EASA about ground handling safety. He says there is a strong desire for the standards to be the same at regional and international levels. He says, "We spent four years drafting the document for ground handling regulations and we don't want EASA to have to reinvent the wheel. They are considering the existing work and building on it to account for regional differences."
According to Yeomans, the ICAO and the EASA definitions of what is classed as ground handling service provider is expanding, from more than FBOs to include caterers and flight dispatch. This means people may find the standards apply to them who do not expect them to. International trip support providers may fall into this category. "I would urge people to engage with their national authority, find out what they are looking for regarding this upcoming regulation and see if they will accept the current industry standards or something else from you," Yeomans says.
"These changes are not a case of may or may not happen. It is going to happen – even if EASA don't do it, we are already working on the ICAO regulations on an international level. There will be oversight of ground handling in the next few years" he adds. λ